Top 5 Battle Royale games to play on android devices
Top 5 Battle Royale games on Android Devices
Battle Royale is widely popular concept currently in the gaming world. The concept of Battle Royale is unique then what we have seen till now. This survival theme basically allow the players to play against each other and the last person standing wins the game.
Battle Royale is widely popular on android devices, Lets see which are the top 5 Battle Royale currently available on android devices.
1. PUBG Mobile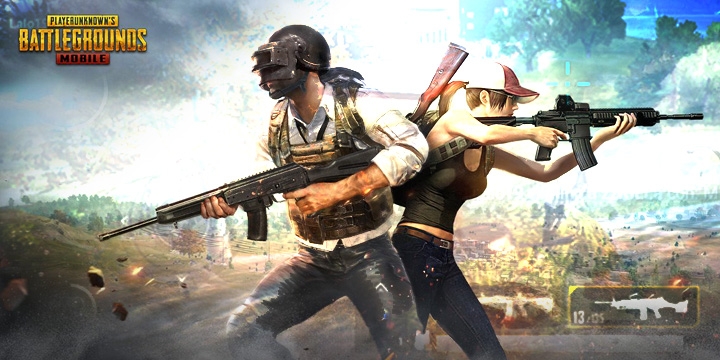 The most popular game on android devices is PUBG, Currently PUBG mobile on android has crossed 50 Million players world wide, It is a top grossing action game.
All you do in this game is to win "WINNER WINNER CHICKEN DINNER"
100 Players are spawn on one small island from where all are taken in the airplane and dropped on an island, Players have nothing when they land on the island, They have to find Guns, Ammunition, Armour, Health kits and everything they need.
Then the fight begins, and you have to fight to other 99 players till you become the last man standing.
Interface of game is very realistic and the maps are also real looking, overall game is very intense and fun to play. The wide range of weapons, throwable, ballistics and ability to travel in the game improves the experience.
Besides of that it gives you ability to play with your friends in duos and squad (4 players max.) mode.
The engine on mobile platform is very optimised and stable which works without any issues, which makes this game a breeze to play.
In addition of that game comes with royale pass, in which you have to complete the assigned task to earn various rewards like gun skins, battle points, emoticons and clothes. With battle points you can buy crates which contains wearables like jackets, trousers, glasses, caps and more.
The latest update of this game contains Long-term Achievements which upon completion give some exclusive rewards.
Over all PUBG is the most loved battle royale currently.
Here is the link to download the game for free from Play Store
2. Garena Free Fire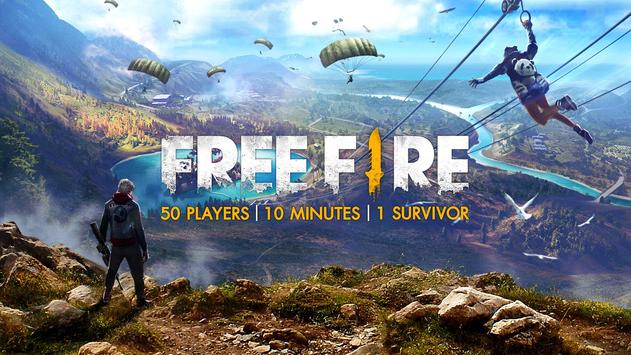 It may not be as popular as PUBG but the interface of game is vary unique and the user experience is very nice. Game has 100 million downloads worldwide on the play store and in the category of action games it is 4th most grossing action game on play store.
It is the survival shooter game in which each 10 minutes of the game places a player on an island where player need to compete with other 49 players, all if them seeking for survival. Graphics are very nice and realistic on this game.
Players selects their place to drop using parachute and search for the weapons. Players can hide in trenches and can become invisible by proning under the grass. There is a wide map available to explore, you can also use vehicles to travel. Users have to play in the play zone which shrinks with time.
Game contains in-game voice chat feature just like PUBG which makes it fun to play.
Here is the link to download the game for free from play store.
https://play.google.com/store/apps/details?id=com.dts.freefireth
3. Rules of Survival
Rules of Survival is from . NetEase games, With 10 millions downloads on play store Rules of Survival is the 5th most top grossing action game.
It was the first one which gained popularity in battle royale before PUBG and Free Fire came on the android platform.
120 survivors are there on one map which can be played in solo or team mode, Wide variety of firearms and accessories are available for players to equip. Just like the other two we can drive vehicles in a huge map.
Graphics of the game are not as good as the other two battle royale, but the truth is games like PUBG and Free Fire are very demanding in terms of graphics, not every device is compatible with these kind of games.
So, if your device is not capable to play the higher graphical games, you can play Rules of Survival very easily and still enjoy the experience of battle Royale.
Here is the link to download the game for free from play store.
4. Survivor Royale
Another piece of the Battle Royale from NetEase games, The most interesting thing about this game is the weather change, Which you can not experience in any battle royale except this one.
You can also dominate the water field in this game, different ships are there to play on the map, game play is very intense and graphics are good enough.
Just like the other 3 games players are able to play in solo and squad mode
One more thing about this game which is unique compare to the others is players are able to modify their avatars much more precisely. You can change to depth of cheeks, shape and size of mouth, and hairs, Pretty much every aesthetics details you can change.
Here you can download the game for free
https://play.google.com/store/apps/details?id=com.netease.rs
4. Hopeless Land
This is highly intense battle royale as it contains 121 players in a single match.
Map is very wide and with that it gives opportunity to players to play in different locations such as Land, Mountains and Rivers.
Game also has the air vehicles which gives the opportunity to fight while coming from air to the ground, It has very versatile game experience, Players can fly helicopters and carriers are also there in the sea.
Different kinds of buildings at different locations allow us to play in different situations which makes this game very interesting to play.
Tough, there are many issues with the connectivity of the game, it do not runs as smooth as we expect to run on mobile devices, bugs and crash issues are also there.
Overall game is not something that interest just because it is not perfectly optimised.
Here is the link to download